Billy Dee Williams Will Return for Star Wars: Episode IX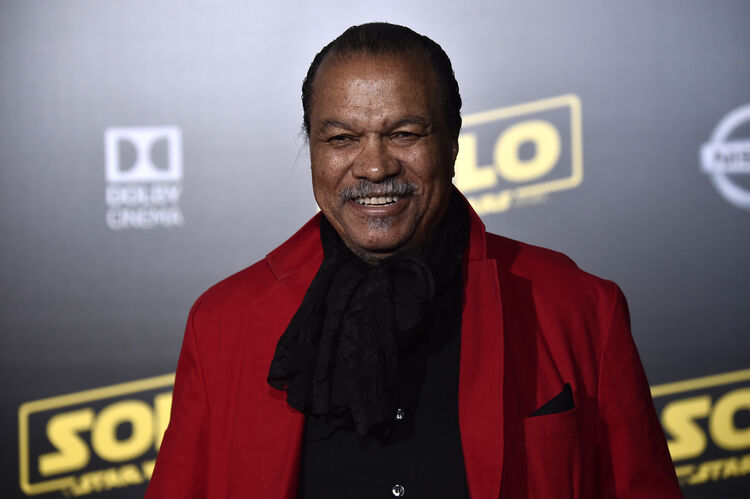 Lando Calrissian is coming back to a galaxy far, far away. No, not in a Solo sequel - at least, not yet, anyway - but in Star Wars: Episode IX. The Hollywood Reporter is reporting that Billy Dee Williams will reprise his role as the swashbuckling smuggler turned Baron-Administrator of Cloud City turned rebel hero in the upcoming film.
Rumors began swirling over the past few weeks that Williams would be reprising his roles as the fan favorite Calrissian after her bowed out an upcoming sci-fi and pop culture convention citing a conflict with a movie schedule. While Williams has reprised the role on the cartoon show Star Wars: Rebels and in various Star Wars video games, Williams did not appear in The Force Awakens or The Last Jedi. Many fans were not expecting the 81-year-old actor to return to the film franchise at all.
Other than the fact that Williams will appear, not much else is known about the upcoming film. Lucasfilm and Disney keep everything top secret during production, so, we probably won't learn too much about Williams role in the latest installment until we're much closer to the Dec. 20, 2019 release date.
Considering how popular Calrissian is amongst Star Wars fans, there were a ton of different reactions to the news. From excitement to theories of Calrissian's impending, cinematic doom, everybody was talking about the surprising casting news.
I hope Lando is the one to finally win the Star Wars.

— Brandon Bird (@Brandon_Bird) July 10, 2018
Lando wont' die. He'll walk into the middle of fire fight, push aside his cape and proudly announce his Rey's father, Poe's father, Finn's father, and Ben's father. Then he'll turn to camera and say "You might want to buckle up, baby." #EpisodeIX https://t.co/N5bOzJJGDO

— Jesse Cox (@JesseCox) July 10, 2018
If they don't let Billy Dee Williams bring back Donald Glover's fur Lando cape what the hell are we even doing.

— Matthew Jackson (@awalrusdarkly) July 10, 2018
Only one year and five months to go until the untitled Star Wars film premieres. That's plenty of time to theorize about what role Williams will play in the upcoming film, especially considering Han Solo and Luke Skywalker have died in the new trilogy. Carrie Fisher, the actress behind Princess Leia, has passed away in real life, as well. Without the original trio, it will be interesting to see how J.J. Abrams and Kathleen Kennedy fold Lando Calrissian into the mix. May the force be with them.